Saturday, April 29th │7:30pm
WE HAVE SIX SEATS LEFT! – to secure these tickets. please email pr@operacolumbus.org
---
The story, developed at Oberlin by composer Melissa Dunphy and librettist Jacqueline Goldfinger, follows four archeologists who unearth clues to the mysterious death of Alice Tierney in Colonial Philadelphia.
It will be performed in English with English supertitles.
#AliceOC
Support Provided by
---
  What's Interesting About This Opera…  
This opera was written by a female composer and a female librettist. The composer, Melissa Dunphy, received the OPERA America Grant for Female Composers. 

Alice Tierney had its world premiere on January 27th, 2023 at Oberlin Conservatory

This is the first-ever opera about an archeological dig.

Tickets are SOLD OUT!

---
SYNOPSIS
The scene takes place at an archaeological dig in Philadelphia.
At this site in 1880, a woman named Alice Tierney was found dead, hanging from a fence by her petticoats.
FREQUENTLY ASKED QUESTIONS
What Should I Wear?
There is no dress code for the opera! Some patrons choose to dress for a special occasion and others prefer to keep it casual.
Where Should I Park?
Parking is available at the Columbus Commons Parking Garage located off of Rich or Main Street.
When Should I Arrive?
Plan on arriving about 30-40 minutes early. This gives you plenty of time to park, get your tickets from will call if you need to and find your seats without feeling rushed. Latecomers are seated (or stand) in the rear of the theatre until ushers take them to their seats at an appropriate point in the production.

CAST     

Mae Alice Harrell as Alice 1
Kylie Buckham as Alice 2
Wooldjina Present as Alice 3 
Jon Motes as John
Kayleigh Tolley as Zandra
Elizabeth Hanje as Lyra
Jordan Twadell as Quinn
    CREATIVE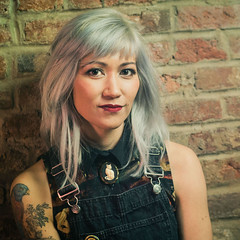 Jacqueline Goldfinger
Librettist
Christopher Mirto, Director
Benjamin Martin, Conductor
Julia Bumke, Lead Dramaturg
Jamie O'Leary, Institutional Dramaturg
Daniel Michalak, Musical Preparation/Rehearsal Pianist

Ryan T. Patterson, Set Design
Kerry Patterson, Costume Design
Monty Montieth, Technical Director
Kevin Duchon, Lighting Design
Bea Shakow, Stage Manager

Graham Lin, Assistant Director
Rolando Gomez, Assistant Conductor
Andrew LaFavor, Assistant Stage Manager
Skylar Lehr-Bryant, Set Assistant
Genevieve Dilan, Costume Assistant
Isabel Merat, Costume Assistant
Emma Murphy, Costume Assistant
Isabel Merat, Production Assistant
Suji Park, Production Assistant
Livia Bernstein, Lighting Assistant
Genevieve Dilan, Assistant Dramaturg
Xiwei Guo, Assistant Dramaturg
Emma Murphy, Assistant Dramaturg
ORCHESTRA     

Misha Stout, Violin I
Sydney Paunan, Violin II
Chloe Kitzmiller, Viola
Kotomi Inaba, Cello
Arielle Zakim, Double Bass
Julia Wineger, French Horn
Isabelle Olsen, Clarinet/Bass Clarinet
Dylan Masariego, Flute/Piccolo
Clarissa Antoine, Oboe/English Horn
Tyler Smith, Percussion I
Orson Abram, Percussion II
---