Opera Columbus and Capital University have partnered together to launch the OCCU Resident Artist Program. 
During the residency, accepted artists will join Opera Columbus to cover roles in mainstage productions, perform in educational tours, and be part of community engagement opportunities. They will also serve as voice teachers, perform recitals, and expand their repertoire at Capital University.
Selected artists will be able to experience an ample amount of opportunities throughout this program. With Opera Columbus, artists will perform for more than 13,000 students throughout Central Ohio as part of its "Opera Goes to School" program and perform and cover mainstage roles. In addition to serving as voice teachers at Capital University, artists will stand as mentors to the undergraduate students in the music program and perform a recital and scenes from opera/musical theatre as needed to expand repertoire and student mentorship.
SEE MORE HERE: Opera Columbus and Capital University Announce Artists for Resident Artist Program
MEET THE ARTISTS
ARYSSA LEIGH BURRS
mezzo-soprano
MONICA DALY
accompanist
PATRICK GRAHAM
baritone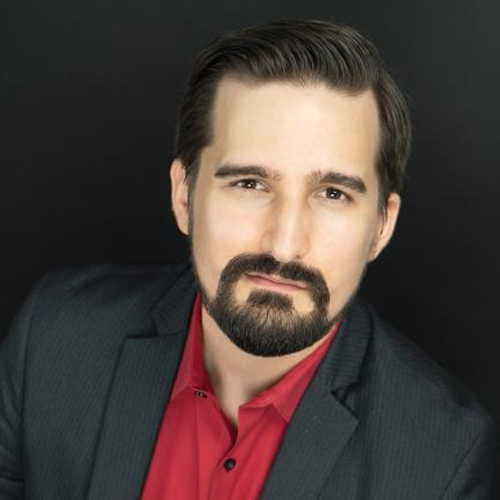 MIGUEL PEDROZA
bass-baritone
2020-2021 APPLICATION 
HOW TO APPLY
Deadline
Received By Fri Nov 01, 2019
Materials Required
– Completed application.
– Detailed performance resume that also highlights teaching/pedagogy experience (PDF, more than one page acceptable).
– One high-resolution headshot.
– Two audio or video recordings of arias in contrasting styles and languages with piano or orchestra.  Recordings must have been made within 12 months of the application deadline.
– Three professional references.  Contact information will need to be provided on the application form. No written recommendation letters are accepted.
– A non-refundable application fee of $30.00.
Application Form Location
https://www.yaptracker.com/applications/opera-columbus-capital-university-2020/
AUDITION INFORMATION
Audition Locations and Dates
Columbus, OH USA: Sat 16th Nov 2019
Cincinnati, OH USA: Sun 17th Nov 2019
Chicago, IL USA: Mon 18th Nov 2019
Audition Requirements
Please bring a minimum of 5 selections fulfilling the following:
1) Four operatic arias of contrasting styles
Required: 1 Italian and 1 English
The remaining arias may be in any language.
2) One 20th or 21st century non-operatic selection in English: musical theater, jazz standards, and art songs are all acceptable.
* Please note that it is acceptable to change audition repertoire for the live audition from what is listed on the application.
SHOULD YOU BE GRANTED A LIVE AUDITION, there will be no extra charge for the pianist provided.
Pianist Provided
Yes
OPPORTUNITY INFORMATION
Location
Columbus, Ohio USA
Season Information
2020-2021
Resident Artists will be considered for major roles, significant covers, comprimario, and featured chorus for all Opera Columbus productions, as well as soloists for select concert events and educational touring artists. Select Opera Columbus repertoire UNDER CONSIDERATION and POSSIBLE ROLE ASSIGNMENTS include:
La Boheme – February 2021
– Parpignol – tenor
– Schaunard – baritone
– Alcindoro/Benoît – bass
– Musetta – soprano
Prism – April/May 2021
– Soprano (cover)
– Featured Chorus
Resident Artists will also be required to present a solo voice recital at Capital University as part of the Signature series and participate in select opera scenes/performance opportunities as assigned. Teaching private voice and assisting in coursework will also be an integral part of this residency.
Program Dates
August 15, 2020 – May 04, 2020
Program Information
Possible positions include: Soprano, Mezzo-Soprano, Tenor, Baritone/Bass, AND Coach/Pianist