Columbus' flagship performing arts organizations, BalletMet, CAPA, Columbus Symphony, and Opera Columbus, reunite for this multi-disciplinary celebration of the performing arts.  Twisted 3 delivers masterful choreography, lively classical works, and acclaimed operatics. Our part will include an abbreviated version of Puccini's Gianni Schicchi, a comic, one-act opera sung in Italian. This collaboration only happens every couple of years – you don't want to miss it.
SEE MORE AT: www.twistedcbus.com

COLLABORATION WITH:
+ BalletMet
+ CAPA
+ Columbus Symphony
FIND OUT MORE
BalletMet performs Tributary.

BalletMet Artistic Director, Edwaard Liang, created a World Premiere ballet set to debut at Twisted 3.
Columbus Symphony performs Petrushka.
Stravinsky's Petrushka is so familiar in the concert hall that it's easy to forget that it was originally conceived as a breathtaking theatrical spectacle—a tale of love and death at a Russian Shrovetide Fair. We place the musicians of the Columbus Symphony inside the fairground, turn conductor Rossen Milanov into a magician, and with puppets, performers, and live filmmaking, make Petrushka and his fellow-marionettes come startlingly alive.
Opera Columbus performs Gianni Schicchi.
Florence, Italy, 1961. The greedy relatives of the wealthy Buoso Donati discover that the deceased has left his fortune to the church. The young Rinuccio suggests that Gianni Schicchi, a shrewd, self-made man and the father of his girlfriend, Lauretta, can help them. Schicchi arrives with his daughter. Disgusted by the hypocrisy and avarice of the aristocratic family, he is about to leave but is persuaded to stay by Lauretta who proclaims her intention to marry Rinuccio. Reading the will Schicchi devises a plan to impersonate Buoso, realizing no one outside the family knows of his death. The relatives send for the notary and Schicchi, wearing Buoso's nightshirt and cap, from his sickbed dictates a new will, in which he leaves the greater part of the estate, including the house they are in, to his "dear friend Gianni Schicchi." The relatives are furious, and steal what they can from the house, chased out by Schicchi, who remains behind with Lauretta and Rinuccio. Turning to the audience, he points out how happy his fraud has made the young lovers and pleads that he not be judged too harshly.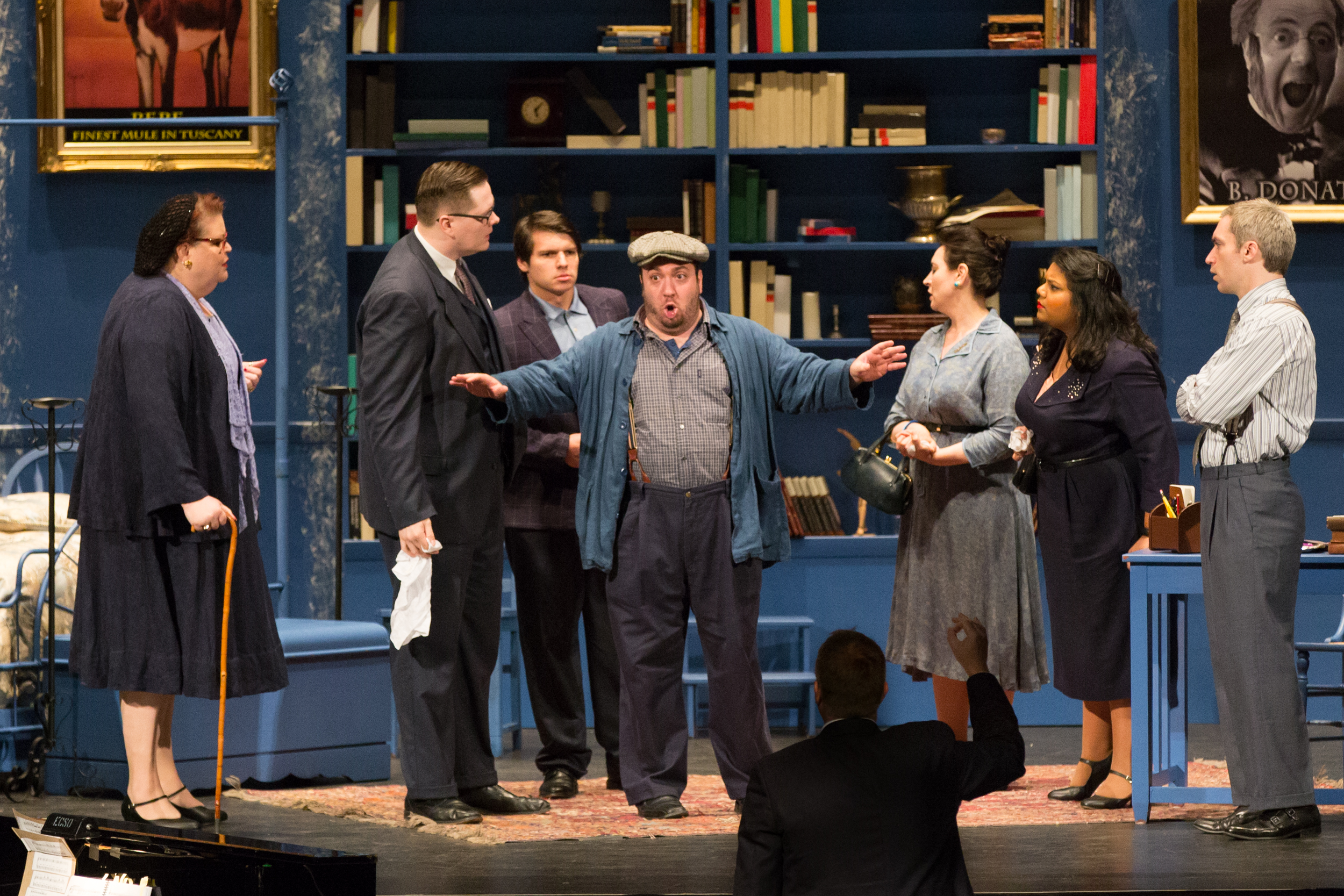 BalletMet Photos and Videos by Jennifer Zmuda
Featured Company Dancers: Carly Wheaton, Kristie Latham, Grace Powers
Opera Columbus photos by Dan Hall with Salt Marsh Opera